Swords to Plowshares
Address
1060 Howard St., 94103
Phone
415-252-4788
Email
Website
Contact(s)
Hours
M-F: 9am-12pm, 1pm-5pm.
Language(s)
Summary
See article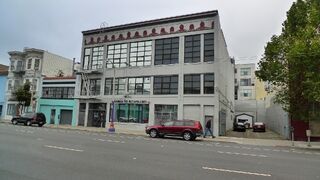 1060 Howard St., 94103
415-252-4788
415-252-4790 (FAX)
Hours of Operation are M-F: 9am-12pm, 1pm-5pm.
Health & Social Services: T and Th afternoon hours are by appointment only.
The mission of Swords to Plowshares is to help heal the wounds and suffering that war causes, to restore dignity, hope, and self-sufficiency to all veterans in need, and to reduce homelessness and poverty among veterans.
Swords to Plowshares has pioneered care for homeless and low-income veterans. Its residential programs and wrap-around care provide homeless veterans with the stability and support they need to rebuild their lives.
Since 1988, Swords to Plowshares has successfully housed and treated thousands of homeless veterans. Today the organization is recognized as a national model and its supportive housing programs have grown to serve nearly 200 once-homeless veterans at any given time.
Employment & Training Services: During E&T drop-in hours M-F 11am-12pm, no appointment is necessary. Please call 415-252-4788 if you would like to schedule an appointment.
Legal Services: During Legal drop-in hours T, W, Th 9am-10am, no appointment is necessary.
---
Multiple services for veterans. Health & Social Services include mental health services, counseling for drug and alcohol abuse, case management, and referrals. Emergency, transitional, and permanent supportive housing may be available for homeless veterans. Employment & Training Services include vocational counseling, resume writing, interviewing techniques, Occupational Training (off-site), job placement, and post-placement counseling and follow-up. Legal services include free legal advice, representation, and referrals, to secure VA benefits and military discharge upgrades. Iraq Veteran Project services are available for men and women who served after September 11, 2001. All services are free and without regard to type of military discharge. Please call to confirm drop-in hours.
External Links
[
]
Veterans
Department of Veterans Affairs:

SF VAMC Fort Miley

|

SF VAMC Downtown Clinic

|

SF Vet Center

Other Agencies:

Swords to Plowshares

|

VETERANS CRISIS LINE: 1 (800) 273-8255

NATIONAL CALL CENTER FOR HOMELESS VETERANS: 1 (877) 424-3838

Please be aware! Veterans have access to all general services besides government VA services, including county, GA, food stamps, housing, etc.